Tuscany Leather enhances the Made in Italy worldwide thanks to its unique and modern products, result of Tuscan craftsmanship excellence.
The adventure begins with the ambition of proposing its creations to the global market, by focussing on very high quality products, realised with the best materials and expression of a well-known italian design, always appreciated all over the world.
This ambition has become concrete thanks to the entrepreneurial activity of Altavilla family, expert in marketing and in distribution technologies, who combining its experience with the passion for handcrafted products,has relaunched worldwide the prestige of Tuscan handcrafdted production..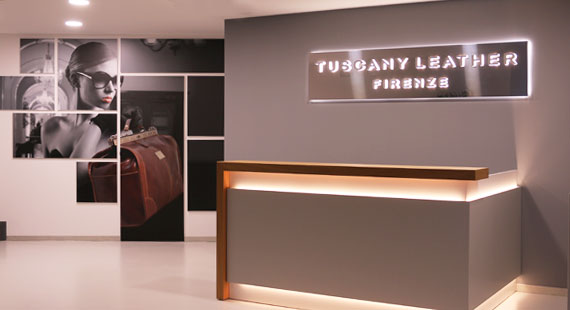 Over the years, Tuscany Leather business activity has been honoured with several awards, including the prize "OK ITALIA 2011" established by Unicredit, the most important award for small and medium-sized italian companies, who contribute to the enhancement of typical Tuscan products abroad. The ethical values have always distinguished Tuscany Leather, who is constlanty engaged in improving products and service, so that it has reached very high quality standards and a sales net present in the whole world.
Tuscany Leather in figures

Worldwide Shipping
190 countries we export to

Customers
200.000, our clients

Partnership
More than 1000 partners

Export
84% the result of the export

Purchasing
More than 300 orders shipped per day

Engraving
More than 20.000 engraved products every year

Factories
4, our factories in Tuscany

Tanneries
3 tanneries in Italy