ONLINE BUSINESS: Dropshipping of leather goods
The Best of the sales only, without the logistic problems
YOU CONCENTRATE ON THE PROMOTION...
The Dropshipping Service gives you the opportunity to promote Tuscany Leather products on your webpage and to concentrate exclusively on Business.
...AND WE ORGANIZE THE LOGISTIC!
Once you´ve sold Tuscany Leather products, you simply send us the order and all the rest will be our responsibility.
An individual Account Manager will assist you regarding commercial offers, promotions and during the whole sales process.
And if the client changes his mind and wants to return the product, he can send it back avoiding you outstanding stocks.
THE IMPORTANCE OF A UNIQUE AND CUSTOMIZED PRODUCT
Most of our products can be customized using an exclusive Laser technology, which allows to engrave both texts and graphic according to your requests.
And the the delivery times will not change!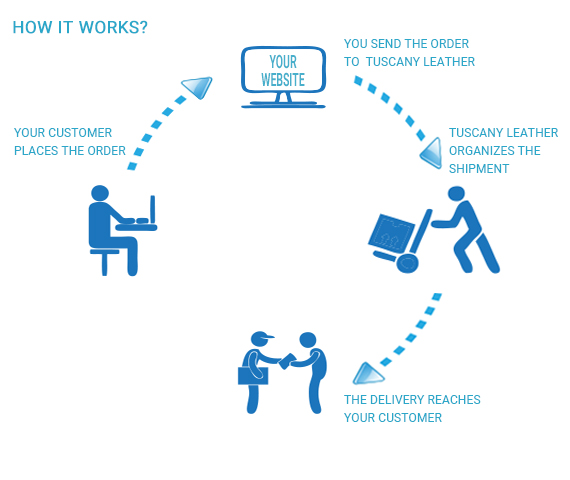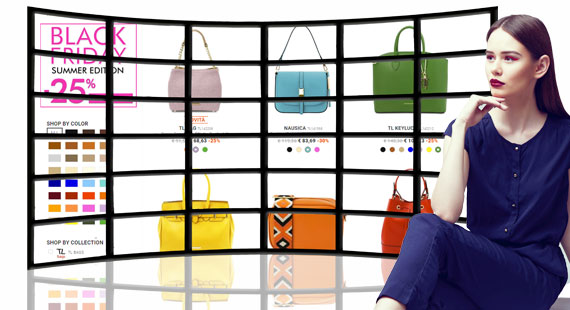 ADVANTAGES
Special price-list for Resellers
An individual Account Manager
Sale activities without outstanding stock
No costs for logistic organization
Opportunity to synchronize in real time through the Web Services information about the products descriptions in different languages, technical characteristics, quantities available on stock)
Shipment in 24/48 hours for all products available on stock
REGISTER NOW >