Details
+ Info
Reviews
Warranty
Product measurements ( decimal Imperial Imperial decimal )
- Dimensions: 47.50 x 35.50 x 12.50 cm
- Dimensions : 18.7 x 13.98 x 4.92 inch
- Weight: 0.85 Kg
- Weight: 1.87 Lbs
- EAN:

8056147612646
Type
Composition
- Suede leather
- Polyester lining
Features
- Soft structure
- 1 compartment
- Provided with TL SMART CONNECT system
Inside part
- Inside zip pocket
- 2 pockets
Shoulder strap
- Adjustable strap
- Detachable shoulder strap
- Leather shoulder strap
Format
Hardware
Closure
Handles
Accessories
We have successfully received your question. We will answer as soon as possible
Our products are Made in Italy, with 100% Italian leather and provided with a 24 months warranty guaranteed by the manufacturer.
Each item is crafted and undergoes to careful quality controls. Small imperfections depend on the handcrafted production, such as colour light variations are naturally related to tanning: this is not a fault but a value.
In order to ensure long life to your product, we are glad to offer a post warranty repair service and to provide replacement spare parts for your items.
Turn your leather good in a life mate, with our selected products for its care.
You may also like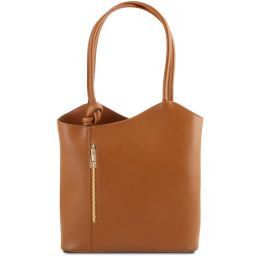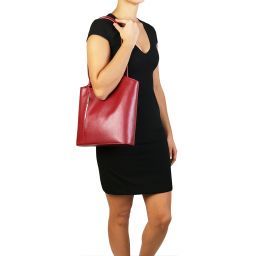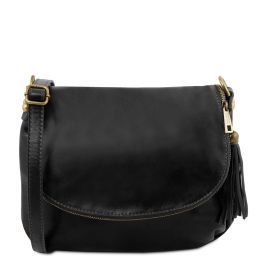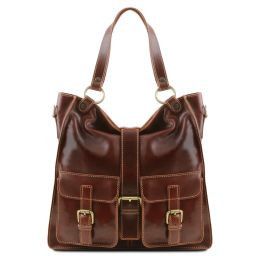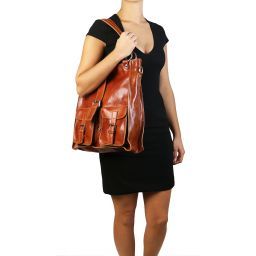 Questions & answers
Question: Reka
Hi, is there an inner bag (module) that I could purchase which would fit this bag? Many thanks
Answer: Customer Service
The matching soft pocket module is TL141563.
Question: Lea
Can you please tell me if i could fit a 13inch laptop in this bag? Thanks
Answer: Customer Service
Considering that the overall sizes of a 13 inch laptop could be different, we kindly inform you that the internal dimentions of the Annie TL141552 are 34.00 x 27.00 x 11.00 cm.
Question: ELENA K.
Hello, I want to buy the model ANNIE with dark brown colour. So, I'd like to know if its leather looks like suede or has smooth and polish surface? Thank you in advance.
Answer: Customer Service
We confirm you that the ANNIE dark brown has a smooth and polish surface