Details
+ Info
Reviews
Warranty
Product measurements ( decimal Imperial Imperial decimal )
- Dimensions: 39.00 x 28.00 x 18.00 cm
- Dimensions : 15.35 x 11.02 x 7.09 inch
- Weight: 1.06 Kg
- Weight: 2.34 Lbs
- EAN:

8054383730681
Type
Composition
- Smooth leather
- Polyester lining
Features
- Semi-rigid structure
- 1 compartment
Outside part
- Protective metal feet on the bottom
Inside part
- Inside zip pocket
- 2 pockets
Format
Hardware
Closure
Handles
Accessories
We have successfully received your question. We will answer as soon as possible
Our products are Made in Italy, with 100% Italian leather and provided with a 24 months warranty guaranteed by the manufacturer.
Each item is crafted and undergoes to careful quality controls. Small imperfections depend on the handcrafted production, such as colour light variations are naturally related to tanning: this is not a fault but a value.
In order to ensure long life to your product, we are glad to offer a post warranty repair service and to provide replacement spare parts for your items.
Turn your leather good in a life mate, with our selected products for its care.
You may also like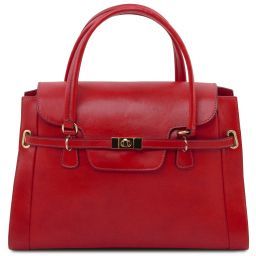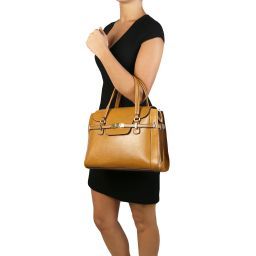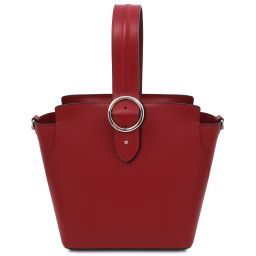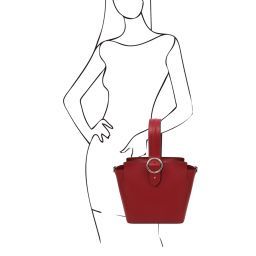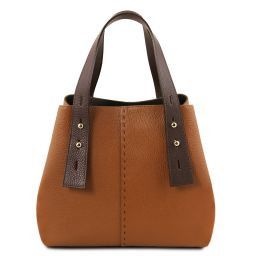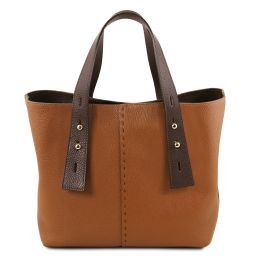 Questions & answers
Question: Kris K.
Does it come with a shoulder strap? Please advise. Thank you in advance. Kris
Answer: Customer Service
This style does not have a shoulder strap.
Question: Klaudia S.
Dear Team, I would like to ask about the size of Elettra bag: is it possible to fit a 14" (36 cm) laptop to this bag? Thank you for your kind help, I really appreciate it. Best regards, Klaudia
Answer: Customer Service
the internal dimensions of this bag are: 36,00 x 24,00 x 16,00 cm.
Question: Monette Y.
I would like to inquire on the logo , are the letters embosed or these are alloy hardware?
Answer: Customer Service
We kindly inform that the Logo letters are embossed.